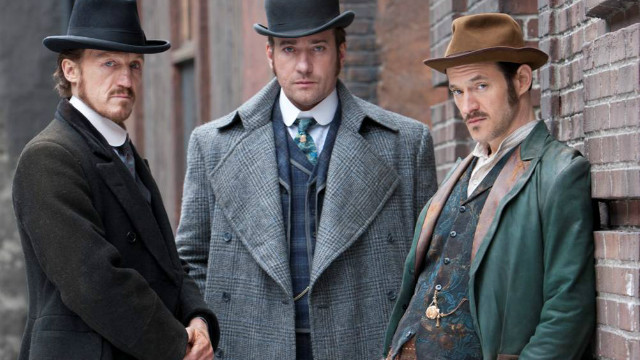 The most distinctive feature of the series is, oddly enough, the dialogue. With Cockney accent, characters talk like ... no, not Shakespeare, but, uh, the King James Bible. The effect is very weird! I can't get used to it. Everyone talks like that, even the American gangster/surgeon/medical examiner and the prostitutes. So weird!
Although the plotting is pretty weak, it does have some interesting elements, mostly related to technology of the time, ranging from moving photographs to highly efficient explosives and poisons. Besides I can listen to Mcfadyen read the telephone directory for hours (or the King James Bible).
Also a lot of familiar faces from the Game of Thrones series: Jerome Flynn (Bronn), Iain Glen (Jorah Mormont), Michael McElhatton (Roose Bolton), and Ian McElhinney (Barristan Selmy).
In Season 1 Episode 7, a whiff of Deadwood suddenly breezed into the series, which makes me wonder if the writers were inspired by Milch's profane poetry (rather than King James), scrubbed mostly clean for BBC.
And who saw we in the very last episode in Season 1? Hodor! Hodor! Hodor! (And he speaks! Full sentences!)